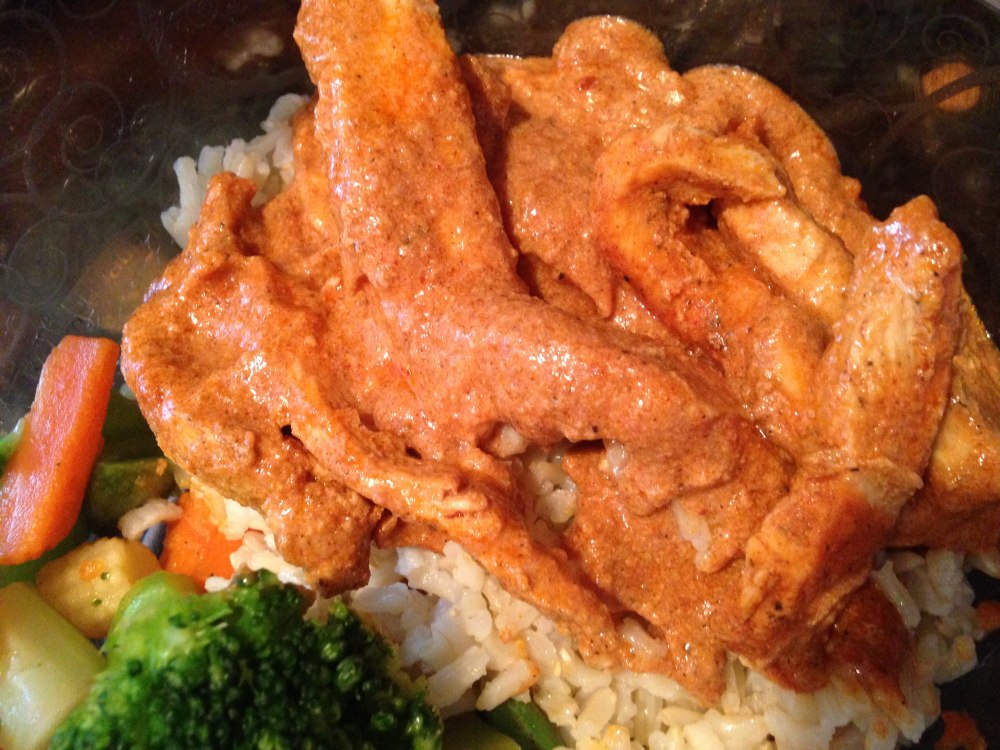 This recipe for chicken tikka masala is slightly adapted from
Mel's Kitchen Cafe
. It is spicy, flavorful, totally delicious... and a great way to use up plain yogurt ;)
For this India-inspired
British
dish, begin by marinating chicken in yogurt and pungent spices for one hour. Start some rice. Then, while pan-frying the chicken, cook up a creamy, spicy, tomato-based sauce which pairs beautifully with the chicken, and serve it up over rice. I almost can't eat it without some naan on the side, too!
Chicken Tikka Masala
(serves 3-4)
Chicken Marinade ingredients:
2 boneless, skinless chicken breasts
1 cup plain yogurt
1 Tbsp lemon juice
2 tsp ground cumin
1 tsp ground cinnamon
1/2 tsp cayenne pepper
1 1/2 tsp paprika
2 tsp pepper
1/4 tsp ground ginger
1 tsp salt
Slice raw chicken into strips or bite-sized chunks.
Combine yogurt, lemon juice, spices, and salt in a large bowl. Add cut-up chicken, stirring to coat well. Refrigerate for an hour (or up to 8 hours).
Heat frying pan and cook chicken over medium heat until done.
MEANWHILE....
Masala ingredients:
1 Tbsp butter
1/2 to 1 tsp garlic powder (or 1 clove garlic, minced)
2 tsp ground cumin
2 tsp paprika
1/2 tsp salt
8 ounces tomato sauce (one small can. I use the no salt added variety)
1 cup milk/cream (or Mexican crema worked really well)
Melt butter in a small saucepan.
Add spices and heat until aromatic.
Stir in tomato sauce and milk or cream. Milk is likely to curdle, but this is fine.
Cook over low heat until sauce is hot and thick. Pour over chicken in its entirety, or serve separately if preferred.
Serve hot over rice and ideally with naan -- yummy!