I love chocolate chip cookies (seriously... this is the 4th or so variation we've posted). These
oatmeal chocolate cookies
are scrumptiously soft, and the oats give a great texture.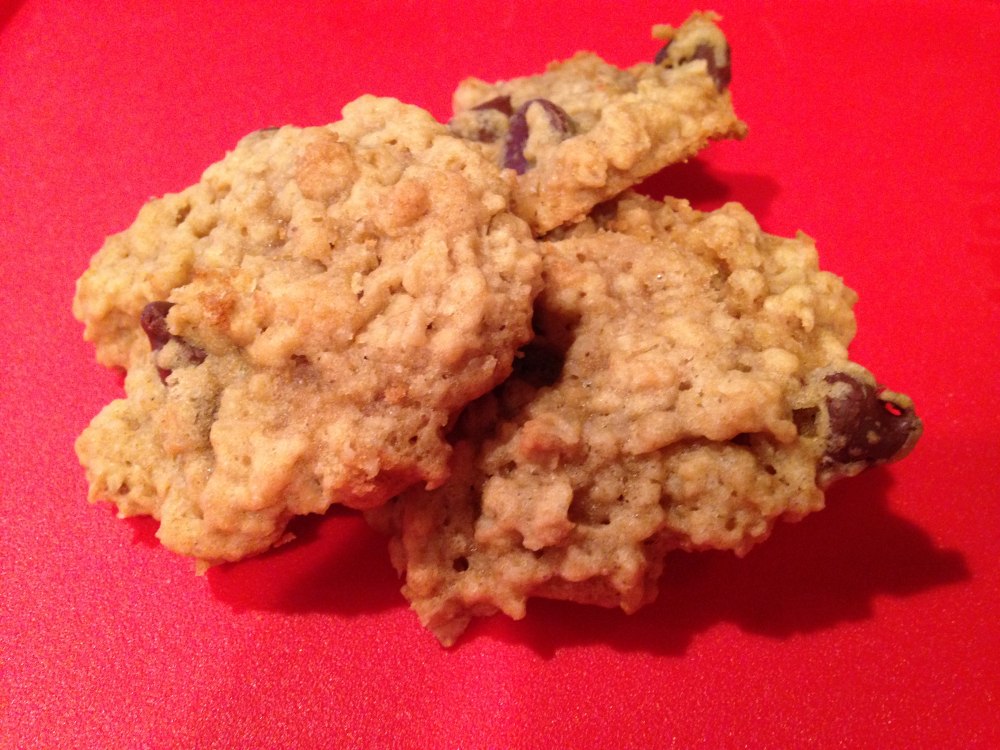 Oatmeal Chocolate Chip Cookies
(Yield: 4 dozen)
1 1/2 cups packed brown sugar
1 cup butter or margarine, softened
1 tsp vanilla
1 egg
1 tsp baking soda
1/4 tsp salt
2 cups quick or old-fashioned oats
1 1/2 cups flour
1 cup semisweet chocolate chips
Preheat oven to 350°F.
In large bowl, use a hand mixer to mix brown sugar and butter until blended. Add vanilla, egg, baking soda, and salt, mixing until light and fluffy.
Stir in oats and flour until uniformly mixed; stir in chocolate chips.
Drop dough by rounded tablespoonfuls about 2 inches apart onto ungreased cookie sheet.
Bake about 8 minutes or until light golden brown. Cool for a few minutes before transferring to a wire cooling rack.
Share with your loved ones!