We spent
last weekend
at Thomas' family's cabin. This has been on the fridge for some time: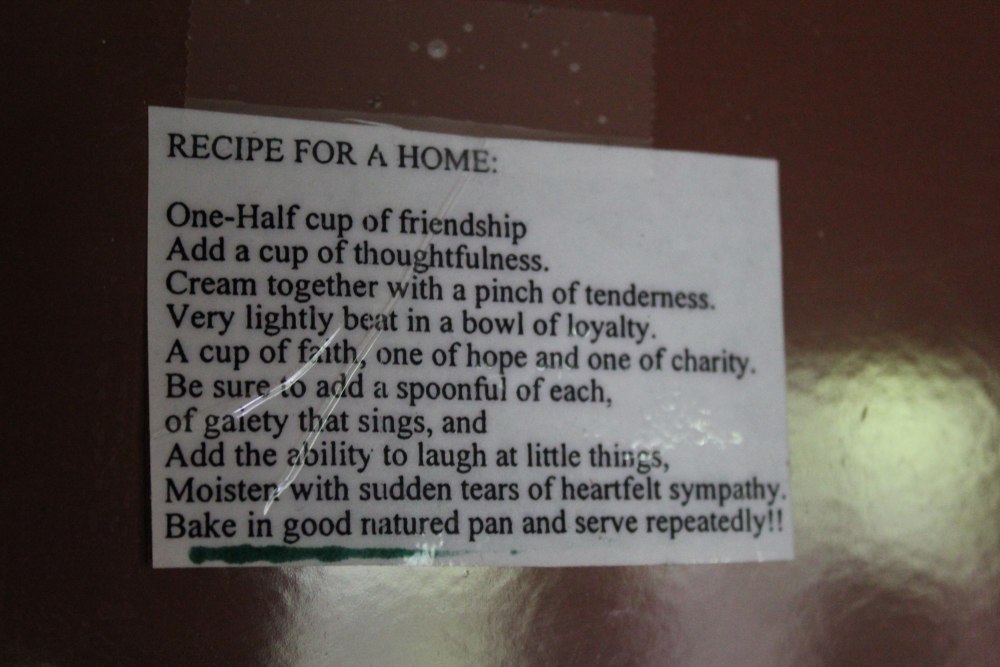 Recipe for a home
1/2 c friendship
add 1 c thoughtfulness
Cream together with a pinch of tenderness
Very lightly beat in a bowl of loyalty
1 c faith, 1 c hope, 1 c charity
Be sure to add a spoonful of each:
gaiety that sings
the ability laugh at little things.
Moisten with sudden tears of heartfelt sympathy
Bake in good-natured pan and serve repeatedly!
A happy home is such a blessing. Good family life improves other aspects of our lives, too.
Check out Lisa's blog
inspired by The Family: A Proclamation to the World for her thoughts about these things :o)