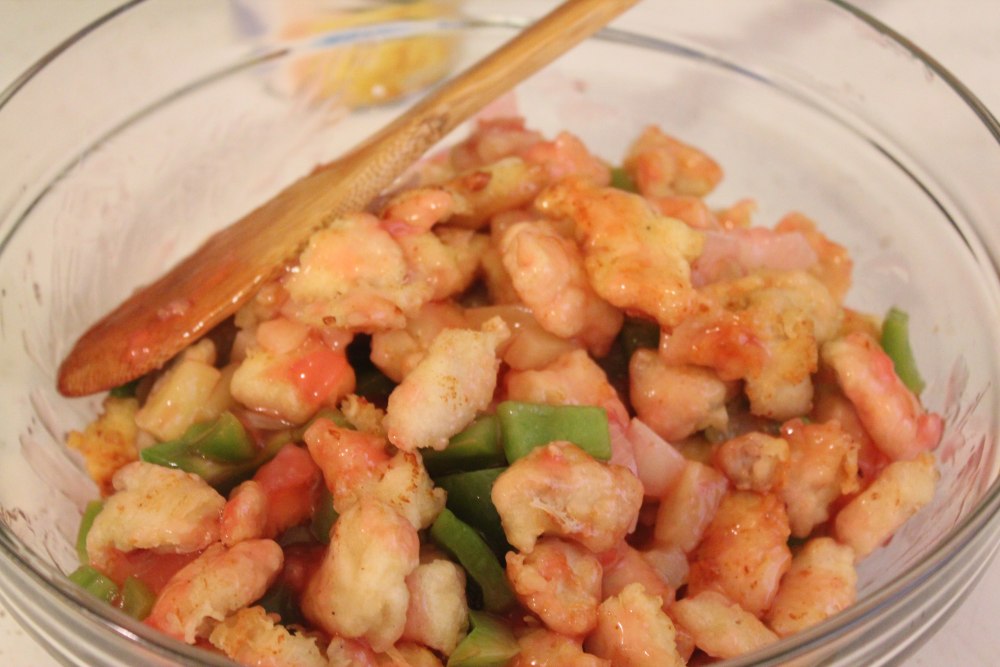 We made sweet & sour chicken for my birthday, and it was delicious. Time-consuming (though we were making some other stuff, too), but so, so, so good. We made a couple of tweaks, but mostly used
this recipe from All Recipes
. In the future, we are hoping to be able to streamline the process. If we find shortcuts, we will update this page.
5-Star Sweet & Sour Chicken
Chicken & breading
4 skinless, boneless chicken breast halves, cut into 1 inch cubes
1 cup and 2 tablespoons self-rising flour
(or all-purpose flour plus 1/2 t salt and 1 1/2 t baking powder
)
1 tablespoon vegetable oil
1 tablespoon cornstarch
1/4 teaspoon salt
1/8 teaspoon pepper
1 egg
~2 tsp sesame seeds
~3/4 cup water
2 cups vegetable oil for frying (or enough to cover at least half an inch of your chosen pan)
Sauce
20-oz can pineapple chunks, drained (
juice reserved
)
2 tablespoons cornstarch
3/4 cup and 2 tablespoons water, divided
1/4 cup and 2 tablespoons white sugar
1/4 cup distilled white vinegar
Food coloring, if desired
Added veggies
1 green bell pepper, cut into 1 inch pieces
1/2 medium onion, diced
Combine batter ingredients (from flour to sesame seeds). Slowly add water until you have a thick batter to work with. Add chicken pieces and coat thoroughly.
Heat oil in a frying pan of your choice. Oil is ready when a flick of water sizzles on contact. Add chicken pieces a little at a time, slowly. Let cook at a medium-low heat until cooked through. Drain cooked pieces on paper towel while cooking the rest.
For the sauce, combine pineapple juice, 1/2 cup water, sugar, vinegar, and food coloring in a saucepan. Heat to boiling. Combine cornstarch and remaining water into a paste and add to saucepan. Stir until there are no more cornstarch chunks. Remove from heat.
I sautéed the bell pepper, onion, and 1/2 can of pineapple for a few minutes until tender. You may omit this step if you prefer.
Put veggie mixture and cooked chicken pieces (layer or mix) in a large bowl and pour sauce over everything! Stir to evenly coat. Serve warm.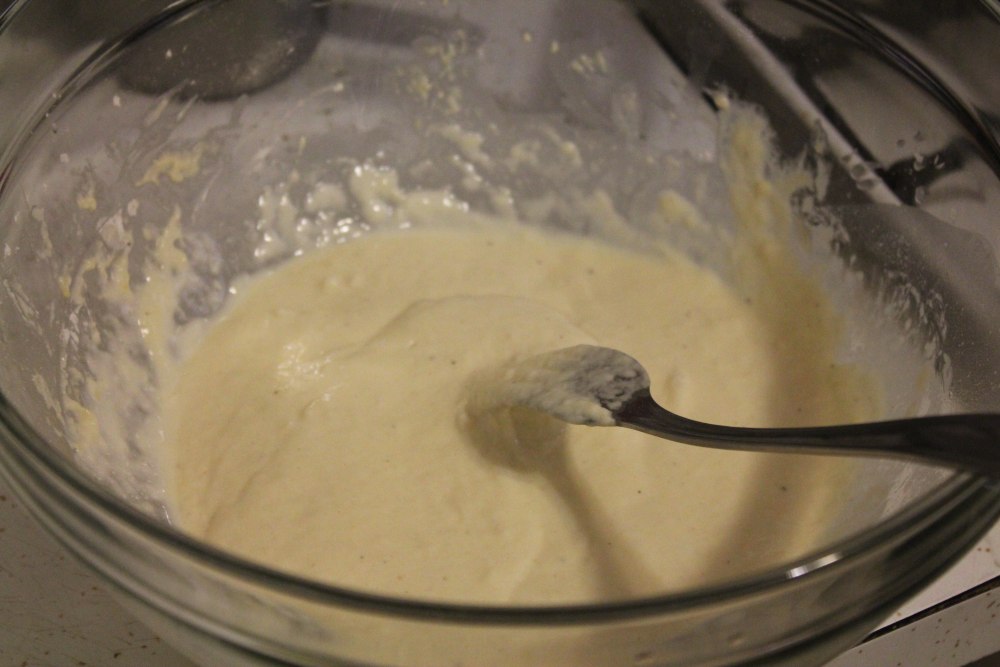 Breading batter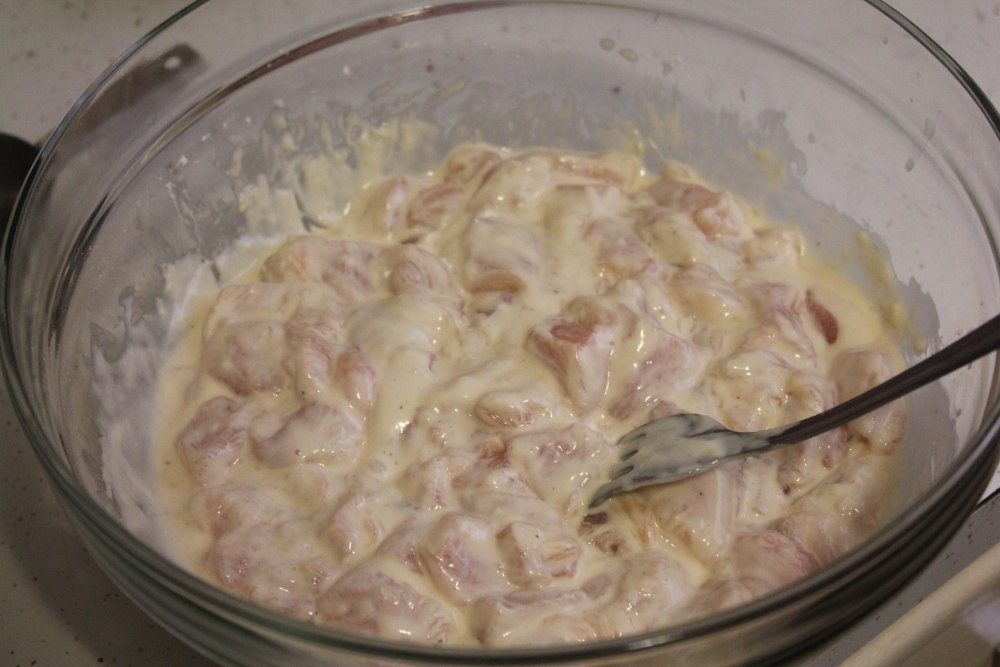 Coating chicken in batter
Frying chicken pieces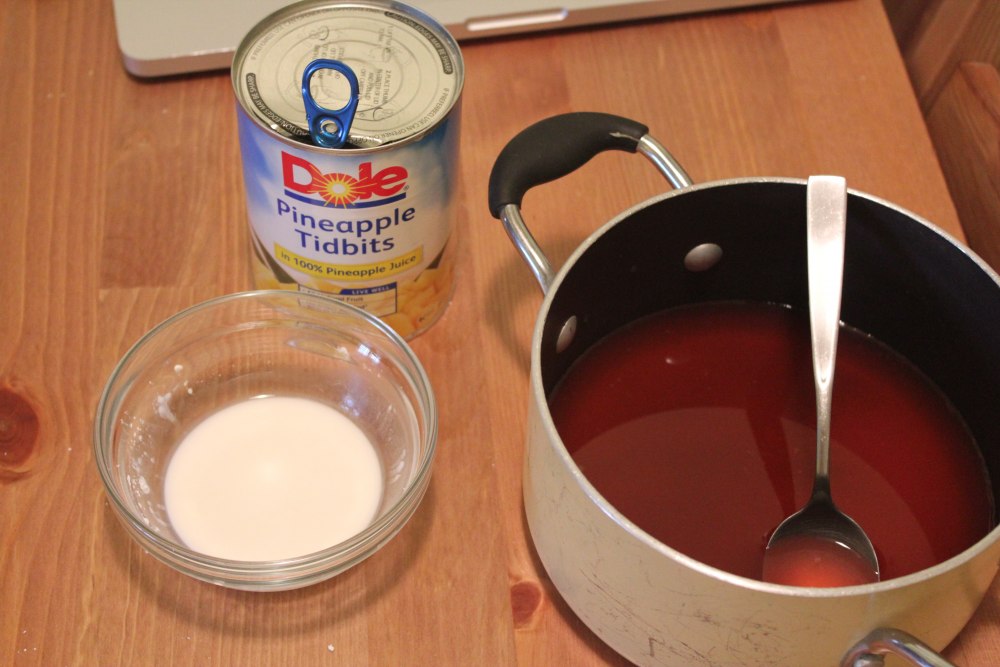 Sauce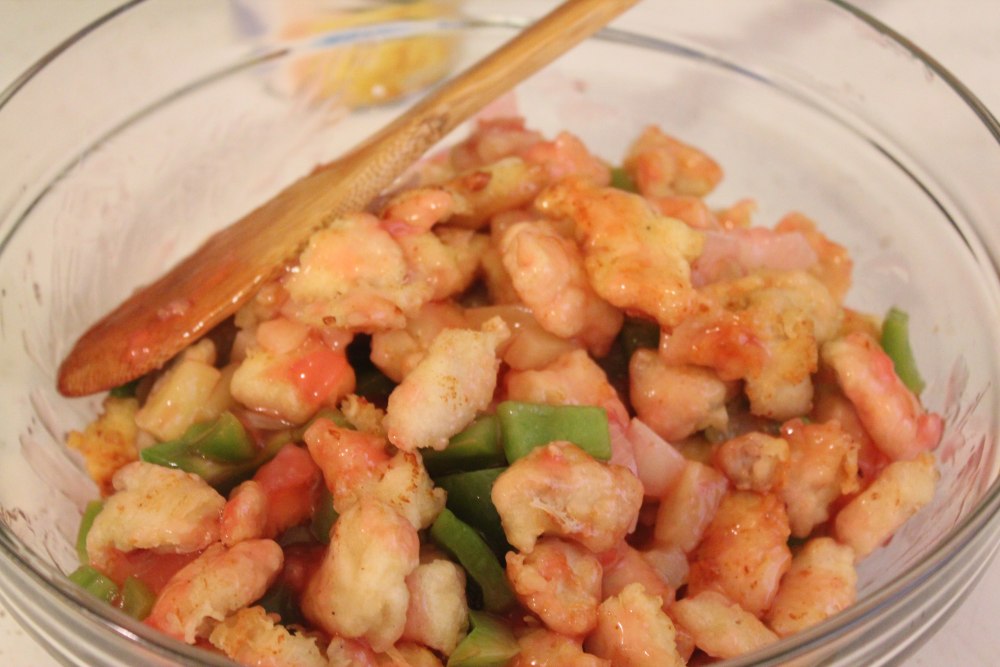 Final Product! Enjoy!
oxox