For Thomas' birthday earlier this month, I (for the first time ever) made an ice cream cake. I adapted a recipe found in
Fabulous Freezer Meals
. The original recipe used 2 kinds of ice cream and was made to fill a 9x13" baking dish, but I wanted a smaller cake (8x8") and I used only 1 ice cream flavor. It was a hit at our household!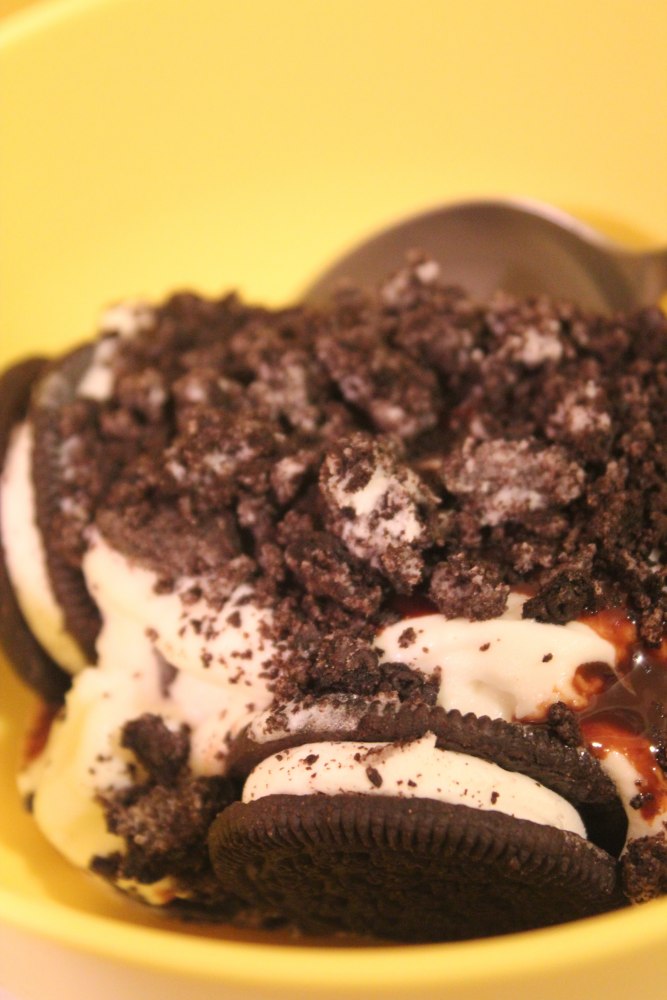 Grasshopper Ice Cream Cake
1 bag (32 oz) Oreos or other cream-filled chocolate cookies (the Great Value brand at Walmart is a great substitute choice)
1/4 c butter, melted
~4 c mint chocolate chip ice cream, softened (I used most of a 1/2 gallon container)
chocolate syrup
Reserve 1/3 of cookies. Crush rest of cookies in a Ziploc bag or food processor. Reserve 1/4 c crushed cookies for topping.
Combine cookie crumbs and butter and press into bottom of an 8x8" glass baking dish. Freeze for 15 minutes to firm up.
Spread some chocolate syrup on top of frozen cookie crust and place several whole cookies around sides of pan. Freeze for another 15 minutes.
Spread mint chocolate chip ice cream over cookie crust. Pour on some more chocolate syrup and sprinkle with remaining cookie crumbs.
Freeze until firm. Remove from freezer 10 minutes before serving.